Welcome to Manhattan Beach
One of the most beautiful luxury beach communities in the country with its award winning schools, incredible restaurants, active lifestyle and its iconic ocean-front Strand + Pier.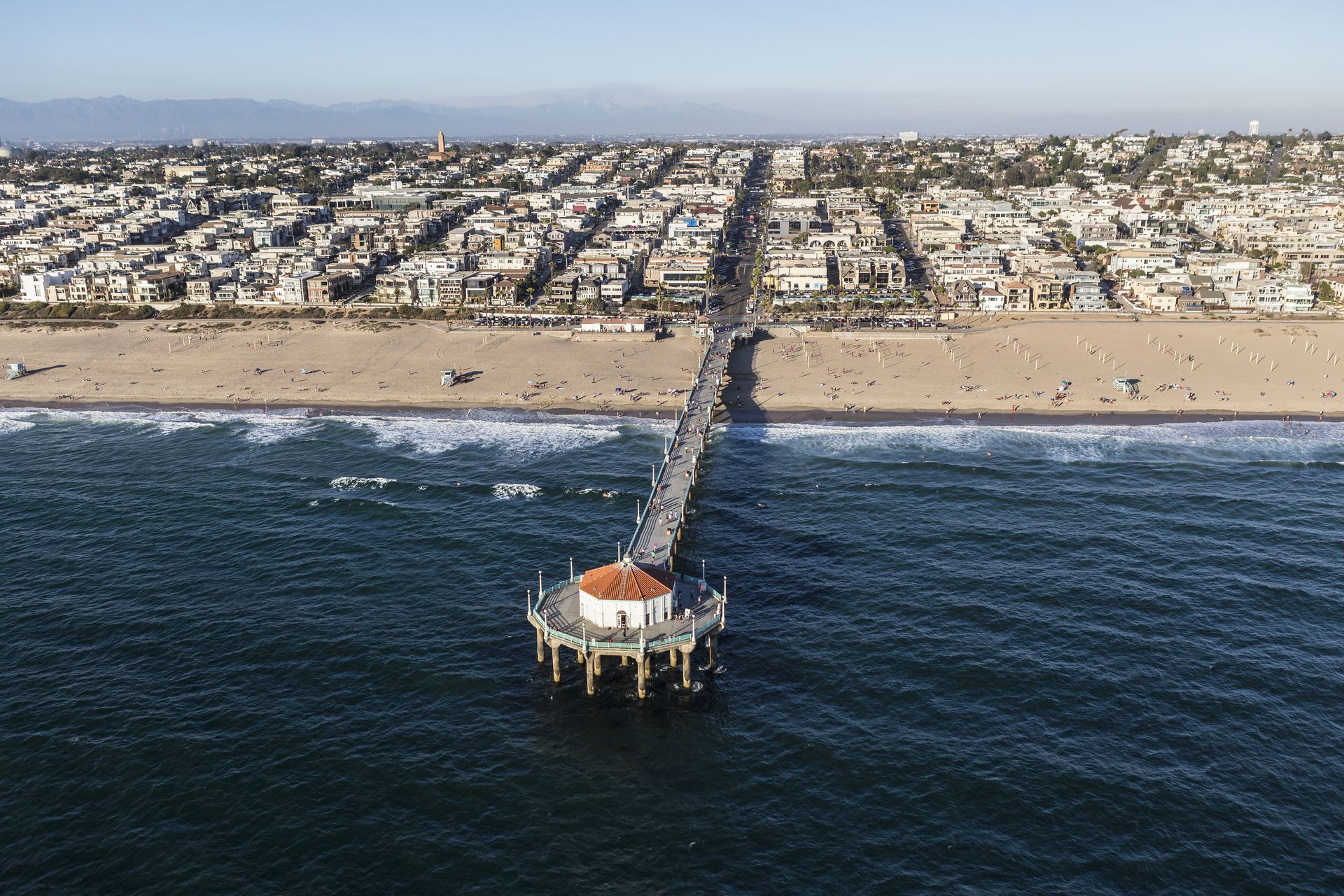 This small coastal city is located just 3 miles south of LAX and 19 miles from DT LA. With a population @ 35,000 and just shy of 4 sq. miles, Manhattan Beach covers 2.1 miles of pristine coastline. It is one of the three (3) Beach Cities that make up the South Bay and it is also considered the finest. Known for its ideal weather and world class beaches, Manhattan Beach is home to beach volleyball and world class surfing. People here live a very healthy and active lifestyle. You will see people running, biking, skating and enjoying beach & ocean activities 365 days a year.
Manhattan Beach is known for its excellent school system, small town communities and an incredible downtown. "Downtown" is considered the heart of the city. This area runs along Manhattan Beach Blvd and the streets perpendicular to Manhattan Beach Pier and Valley Drive. There are many top-rated casual-fine dining restaurants, specialty boutiques and retailers that create a pedestrian friendly, mixed-use downtown center. Also located downtown is the Metlox site. The Metlox site, where the pottery factory once stood for decades, was closed in the early 1990s and redeveloped into a mixed-use center. The Metlox site includes a luxury boutique hotel, spa, restaurants, shops and underground parking.
Manhattan Beach also has so much more to offer. There are amazing parks like Sand Dune, Bruce's Beach, Live Oak and Pollywog for family enjoyment, picnics, recreation and concerts. In addition, there is Veterans Parkway Greenbelt (also known as "The Woodchips"). This 4 mile wood chip path is situated between Valley and Ardmore Ave and extends from Sepulveda to Herondo St. This path is home to many runners, dog walkers and nature lovers.
The city is divided into 6 distinct neighborhoods: Sand Section, Tree Section, Hill Section, Manhattan Village, Manhattan Heights/Liberty Village and Mira Costa.