A very hip and quaint beach town, known for its ideal weather, world class beaches, active lifestyle and Pier Ave Restaurants + Bars.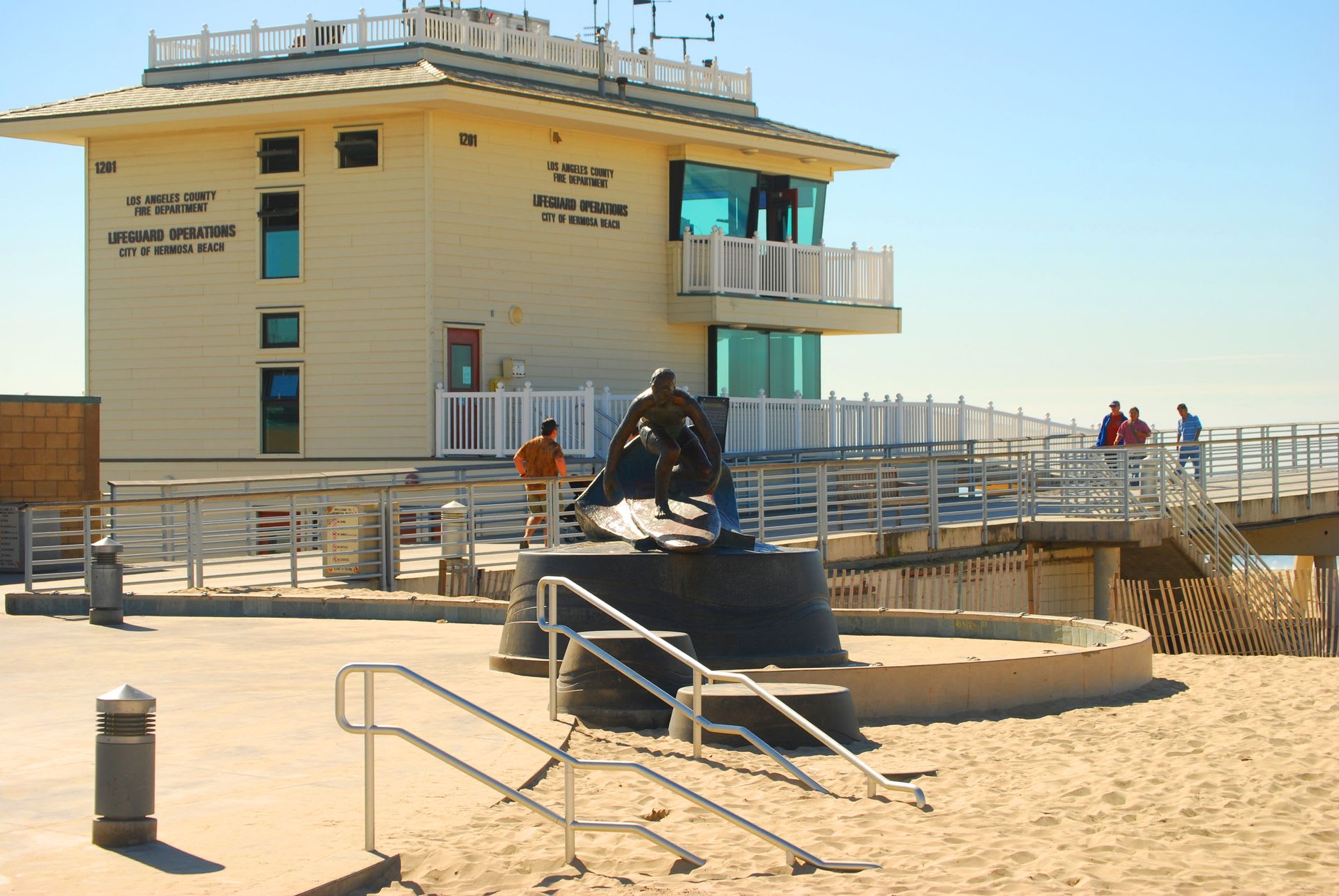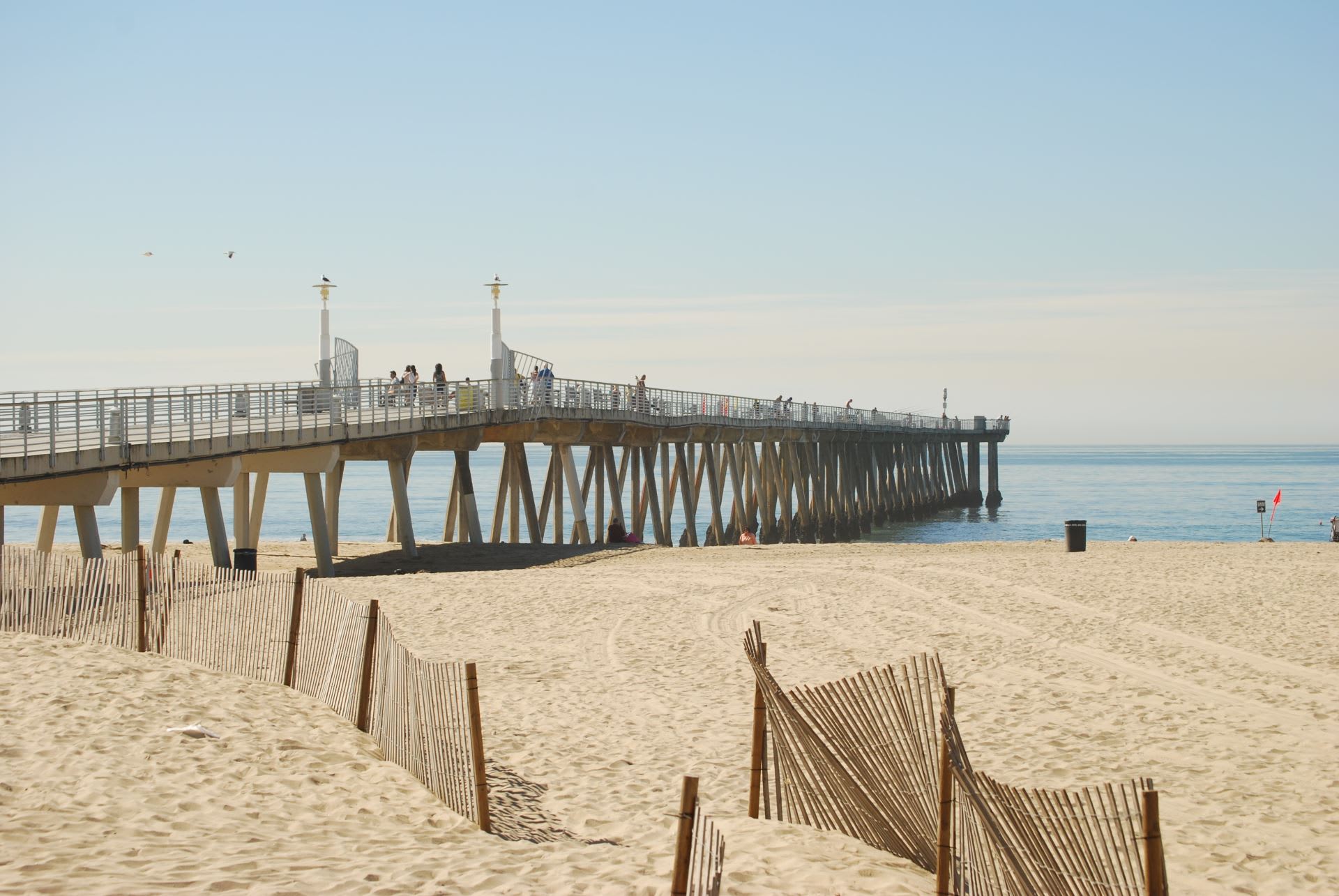 This affluent beachfront city is located just 5 miles south of LAX and 21 miles from Downtown Los Angeles. With a population @19,500 and just shy of 1.5 sq. miles, it is a very quaint and special beach town. It is one of the three (3) Beach Cities that make up the South Bay and bordered by the other two, Manhattan Beach to the north and Redondo Beach to the south and east. Of the three Beach Cities, only Hermosa Beach owns its own beach. Los Angeles County owns the other two cities beaches. Known for its ideal weather and world-class beach, Hermosa Beach is an amazing city to live. The city is very small and extends only about 15 blocks from east to west and 40 blocks from north to south, with Pacific Coast Highway running down the middle.
The median home prices are more affordable than its neighboring city Manhattan Beach. Hermosa Beach has only two schools but they are both excellent. Hermosa View is the Elementary School (K-3) and Hermosa Valley is the Elementary & Middle School (4-8) and highly ranked nationally. The residents of Hermosa Beach can pick either Mira Costa High School or Redondo Union High School to attend.
With its wide, flat beach, Hermosa Beach is one of the most popular places in the world for beach volleyball, and is home to the AVP Hermosa Beach Open tournament, which usually takes place mid June each year. With an average daytime air temperature of 75 °F and water temperature of 68 °F in the summer (winter temperatures are 65 °F and 50 °F respectively), the beach is, of course, also the center for other popular activities, such as sunbathing, surfing, swimming and other beach activities. In July and August, the city puts on free Sunset Concerts at the pier, bringing visitors from all over the LA area to the sand for an evening picnic and lots of fun.
The Strand runs along the beach, from Redondo Beach in the south to Santa Monica roughly 20 miles to the north of Hermosa Beach. On a typical day, you see thousands of people on rollerblades, skateboards, bicycles as well as joggers and people strolling along this path, enjoying the sun and the sights. Throughout the city, you also find plenty of parks, with lush green trees offering a nice shade on a warm day. The Hermosa Valley Greenbelt, a lovely linear trail running through the city from south to north, is filled with joggers in the mornings and evenings.
There are architecturally diverse residences on the Strand, bungalows scattered throughout the town, and multilevel homes in the hills with ocean views. The City has police and fire departments, a skate park, green belt, community theater, and senior center.
This lively beach city is also well known for its entertainment offerings including live music from rock to blues to jazz. Festivals and special events abound on weekends. The three-day weekends of Memorial Day and Labor Day bring thousands of visitors to the Fiesta Hermosa street fair, which has been a tradition for many years, features hundreds of crafters and artists and live bands. In addition, Hermosa Beach is well known for its many tasty and diverse restaurants.
Hermosa Beach is divided into three distinct areas: Sand Section, Hermosa Valley and East Hermosa.