Introduction:
Are you dreaming of living in a beachfront paradise with a touch of small-town charm? Look no further than Hermosa Beach, CA. Nestled along the picturesque coastline of Los Angeles County, Hermosa Beach offers a unique blend of natural beauty, beachfront luxury, and a vibrant community. In this blog post, we will delve into the top 10 reasons why moving to Hermosa Beach is a fantastic choice for individuals and families alike. From its breathtaking beaches and active outdoor lifestyle to its close-knit community and excellent schools, Hermosa Beach has everything you need to embrace the California dream.
Breathtaking Beaches: Hermosa Beach is renowned for its breathtaking stretches of pristine sandy beaches, making it a paradise for beach lovers. The soft, golden sands beckon residents to unwind, soak up the sun, and enjoy the calming sounds of the Pacific Ocean. The beachfront offers an idyllic setting for various recreational activities, including sunbathing, picnicking, and building sandcastles. For water enthusiasts, Hermosa Beach presents an ideal location for surfing, paddleboarding, and swimming. The consistent waves attract surfers of all skill levels, while paddleboarders can glide along the tranquil waters or join in on group yoga sessions for a serene experience. Lifeguards are stationed along the beach, ensuring the safety of swimmers and providing peace of mind for families. The allure of Hermosa Beach extends beyond its pristine shores. The beachfront boasts a paved path known as "The Strand," a scenic route that runs parallel to the shoreline. This popular pathway is perfect for leisurely walks, invigorating jogs, or cycling, offering stunning views of the ocean and the opportunity to connect with nature while staying active. As the sun begins to set, residents gather on the beach to witness the captivating spectacle of vibrant colors painting the sky. The awe-inspiring sunsets of Hermosa Beach provide a perfect backdrop for romantic walks along the water's edge or simply enjoying a peaceful moment of tranquility. Living in Hermosa Beach means having the beach as an extension of your backyard. The accessibility and beauty of the beaches create a lifestyle that encourages relaxation, recreation, and a deep appreciation for nature's wonders. Whether you're seeking a serene retreat or an active beach experience, Hermosa Beach's breathtaking beaches deliver an unparalleled coastal living experience.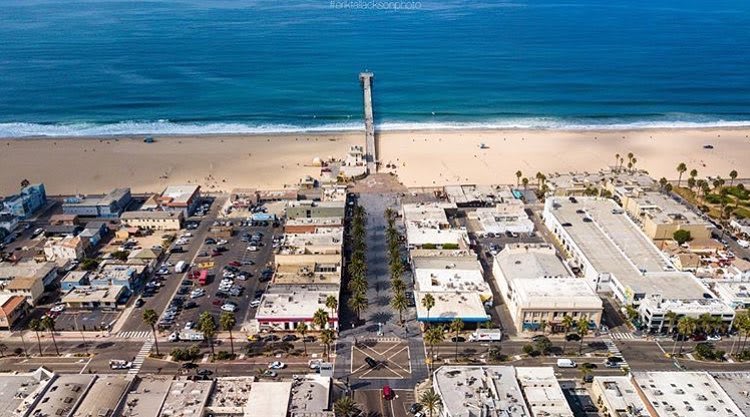 Active Outdoor Lifestyle: Hermosa Beach embraces an active outdoor lifestyle, making it a haven for fitness enthusiasts and nature lovers. The city offers a range of outdoor activities and amenities that cater to residents of all ages and interests. One of the highlights of Hermosa Beach's active lifestyle is the iconic paved pathway known as "The Strand." Stretching along the beachfront, this scenic path provides a dedicated space for walking, jogging, biking, and rollerblading. Residents can enjoy invigorating morning jogs with the soothing sound of crashing waves as their backdrop or take leisurely sunset strolls, breathing in the fresh ocean air. The Strand is not only a route for exercise but also an opportunity to connect with the community as you encounter fellow residents and visitors enjoying the picturesque views. In addition to The Strand, Hermosa Beach boasts numerous parks and green spaces, offering ample opportunities for outdoor recreation. Valley Park, for example, features expansive grassy areas, picnic spots, and playgrounds for children. It's an ideal place for families to gather for picnics, play catch, or simply relax under the shade of towering trees. Sports enthusiasts will find plenty of options to indulge their passion in Hermosa Beach. The city provides basketball courts, tennis courts, and beach volleyball courts, inviting residents to engage in friendly competitions or join leagues and tournaments. The beach itself is a hub for beach volleyball, with numerous courts available for casual games or organized events. Water activities are also abundant in Hermosa Beach. From surfing the renowned waves to stand-up paddleboarding or kayaking along the coastline, residents have endless opportunities to explore the ocean. The beach offers equipment rentals and surfing lessons for those looking to try their hand at catching a wave or improving their skills.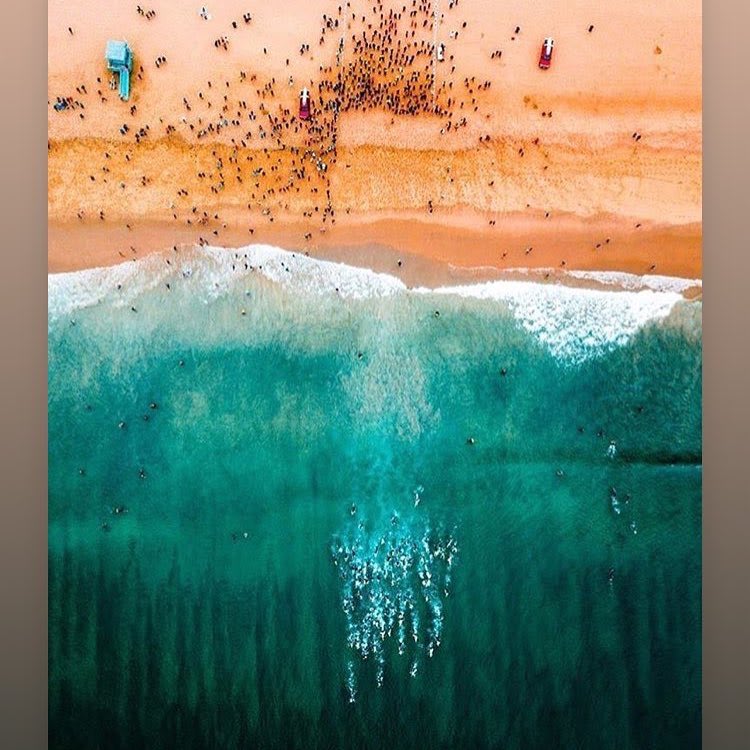 Close-Knit Community: One of the most remarkable aspects of Hermosa Beach is its close-knit community, where neighbors become friends and a strong sense of belonging prevails. Despite its prime location and popularity, Hermosa Beach has managed to maintain a small-town charm that fosters genuine connections among its residents. The city's relatively small population of around 20,000 creates an intimate atmosphere where people recognize and greet each other, forging a sense of familiarity and community spirit. Hermosa Beach residents take pride in their town and actively participate in community events, festivals, and local initiatives.
Throughout the year, Hermosa Beach hosts a variety of events that bring residents together. From the lively Fiesta Hermosa, a street fair featuring arts, crafts, food, and live music, to the annual Sand Snowman Contest, where families and friends compete to create the most impressive sand sculptures, there's always something happening that strengthens the community bonds.
The Farmers Market, held weekly, is another cherished community gathering. Here, residents can purchase locally grown produce, indulge in delicious food stands, and engage in friendly conversations with vendors and neighbors. It's an opportunity to support local businesses and create connections within the community.
Hermosa Beach also offers a range of recreational activities designed to foster community engagement. The city organizes adult sports leagues, allowing residents to join teams and participate in friendly competitions. Whether it's beach volleyball, basketball, or softball, these leagues not only promote physical activity but also provide an avenue for social interaction and building lasting friendships.
The local schools in Hermosa Beach contribute significantly to the community spirit. Parents and families actively participate in school events, fundraisers, and volunteer programs, creating a supportive network and fostering a sense of unity among residents.
Additionally, Hermosa Beach has a strong sense of civic pride, with residents taking an active role in local governance. Public meetings and town halls provide opportunities for community members to voice their opinions, contribute ideas, and work together to shape the future of the city.
Living in Hermosa Beach means being part of a close-knit community that values connection, support, and a shared sense of belonging. The genuine friendships and strong community ties found here create an environment where residents truly feel at home.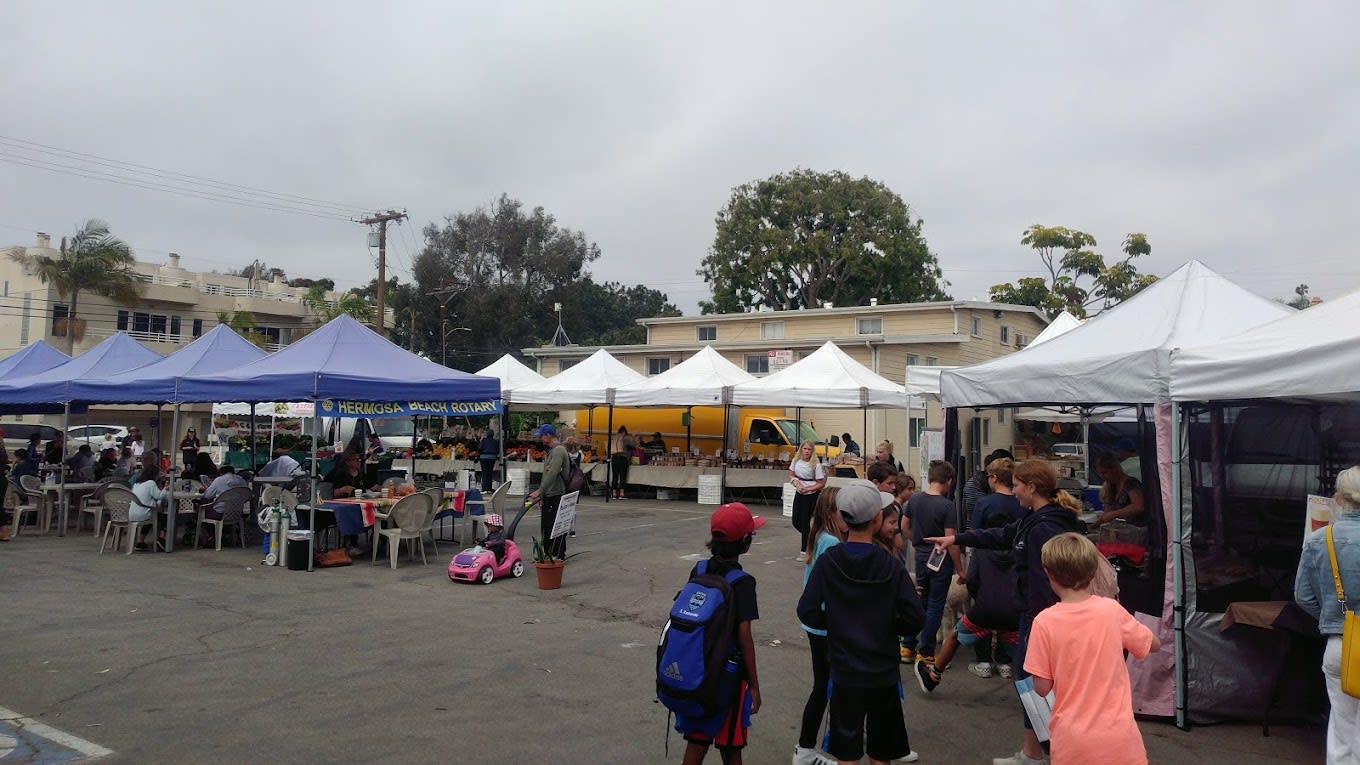 Photo Courtesy of Hermosa Beach Friday Farmers Market
Excellent Schools: For families considering a move to Hermosa Beach, one of the standout reasons to choose this coastal city is its commitment to providing excellent educational opportunities. Hermosa Beach is served by a selection of top-rated schools, ensuring that children receive a high-quality education in a supportive and enriching environment. The public school system in Hermosa Beach is highly regarded and known for its academic excellence. Hermosa View School and Hermosa Valley School serve students from kindergarten through eighth grade, offering a comprehensive curriculum that emphasizes both scholastic achievement and personal development. These schools strive to create a nurturing and inclusive atmosphere where students can thrive academically, socially, and emotionally.
For high school education, Hermosa Beach students attend Mira Costa High School, part of the acclaimed Manhattan Beach Unified School District. Mira Costa High School has a strong reputation for its rigorous academic programs, advanced placement (AP) courses, and a wide range of extracurricular activities. Students have access to exceptional resources and opportunities to explore their interests, whether in arts, sciences, athletics, or community service.
In addition to the excellent public schools, Hermosa Beach is also home to prestigious private institutions. These schools provide alternative educational options and often offer specialized programs, smaller class sizes, and a personalized approach to learning. Families seeking a private school education can explore options such as Our Lady of Guadalupe School, a Catholic elementary school known for its strong academic curriculum and values-based education.
Furthermore, Hermosa Beach's educational system places a strong emphasis on parental involvement. Parents are encouraged to actively participate in their children's education through parent-teacher associations, volunteer programs, and various school events. This collaborative approach between parents and educators helps create a supportive and engaging educational environment.
The combination of excellent public and private schools, dedicated teachers, and a focus on holistic development makes Hermosa Beach an ideal place for families to ensure their children receive a top-notch education.

Thriving Dining and Entertainment Scene: Hermosa Beach offers residents a vibrant dining and entertainment scene that caters to a variety of tastes and preferences. From trendy eateries to charming cafes and lively bars, the city boasts a diverse culinary landscape and a bustling social atmosphere.
Food enthusiasts will find an abundance of dining options in Hermosa Beach. The city is home to a wide array of restaurants, ranging from upscale establishments to casual beachside eateries. Whether you're craving fresh seafood, international cuisine, or farm-to-table delicacies, Hermosa Beach has something to satisfy every palate. Many restaurants take advantage of the city's coastal location, offering spectacular ocean views to complement their delectable menus.
The lively atmosphere of Hermosa Beach extends beyond dining, with numerous entertainment venues and nightlife hotspots to explore. The city hosts various cultural events, live music performances, and art shows, providing a thriving arts and entertainment scene. Residents can enjoy evenings filled with live music at local bars and music venues, or catch a performance at the Hermosa Beach Playhouse, which features a diverse lineup of plays, musicals, and other stage productions.
Hermosa Beach is also known for its vibrant nightlife. The city is dotted with bars, lounges, and pubs that cater to different preferences. Whether you're looking for a relaxed beachfront spot to enjoy cocktails with friends or a lively venue for dancing the night away, Hermosa Beach offers an eclectic mix of nightlife options.
In addition to its year-round dining and entertainment offerings, Hermosa Beach hosts various annual events that draw both residents and visitors. One of the highlights is the Fiesta Hermosa, a street fair held during Labor Day and Memorial Day weekends. The event features a lively atmosphere with live music, food vendors, arts and crafts, and a family-friendly carnival, making it a beloved tradition for the community.
Living in Hermosa Beach means being surrounded by a thriving dining and entertainment scene that ensures there's always something exciting happening. From culinary delights and cultural experiences to live music and vibrant nightlife, residents can indulge in a diverse range of entertainment options without having to venture far from home.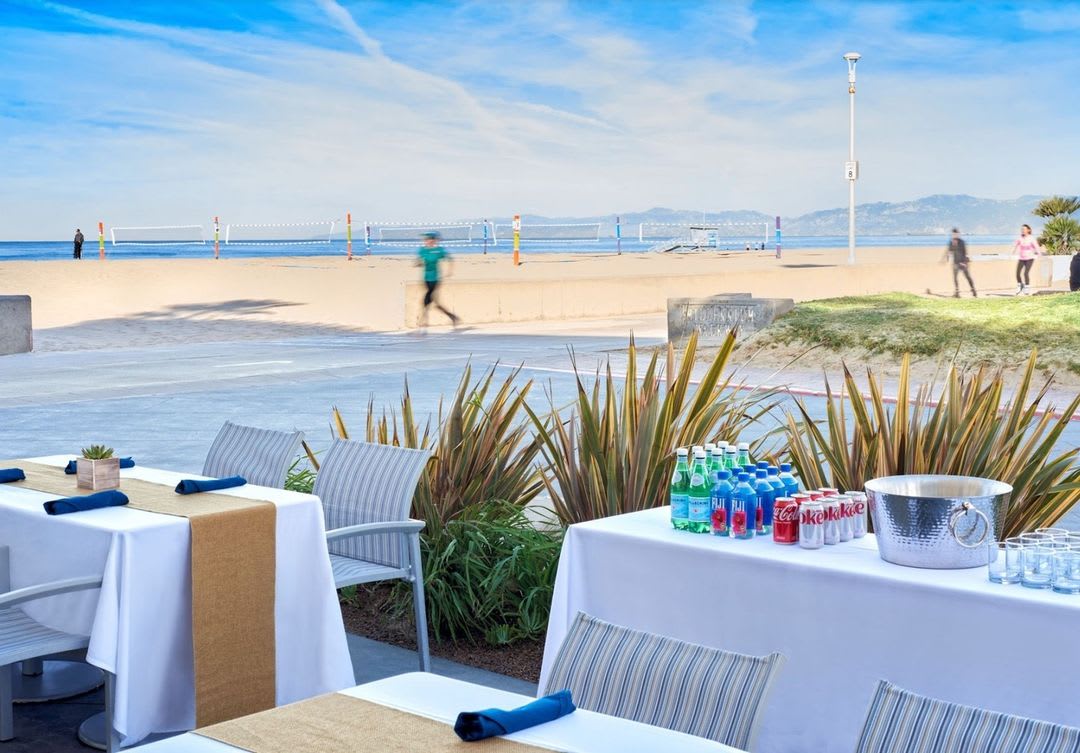 Photo Courtesy of @beachhousehotelhermosa (Instagram)
Proximity to Los Angeles: One of the major advantages of living in Hermosa Beach is its proximity to the bustling metropolis of Los Angeles. While Hermosa Beach itself offers a peaceful coastal retreat, residents have easy access to the urban amenities and opportunities that Los Angeles has to offer.
Located just a short drive from Los Angeles, Hermosa Beach allows residents to enjoy the best of both worlds. Whether you're seeking world-class entertainment, cultural experiences, or career prospects, the vibrant city of Los Angeles is within reach.
Los Angeles is renowned for its thriving arts and culture scene. Residents of Hermosa Beach can explore a multitude of museums, galleries, and theaters, showcasing everything from classic art to contemporary exhibitions. The Getty Center, Los Angeles County Museum of Art (LACMA), and The Broad are just a few examples of the world-class cultural institutions that await residents in Los Angeles.
Sports enthusiasts will find themselves at the center of major sporting events, with Los Angeles being home to professional sports teams such as the Lakers (NBA), Dodgers (MLB), Rams (NFL), and Kings (NHL). Attending live games and experiencing the electric atmosphere of these sporting events is an exciting perk for residents of Hermosa Beach. For those seeking retail therapy or upscale shopping experiences, Los Angeles offers a wide range of options. From luxury boutiques on Rodeo Drive in Beverly Hills to trendy shopping districts like Melrose Avenue and The Grove, residents can indulge in high-end fashion, unique local boutiques, and everything in between. Los Angeles is also a hub of culinary diversity, featuring a global array of restaurants and renowned dining establishments. Food lovers can explore a vibrant food scene that caters to all tastes and preferences, from international cuisines to innovative fusion creations.
In terms of career opportunities, Hermosa Beach benefits from its proximity to major business hubs and industries in Los Angeles. The city is strategically located near technology centers like Silicon Beach, entertainment companies, and renowned healthcare institutions. This proximity opens up a range of employment options and allows residents to take advantage of the professional opportunities available in the region.
Whether it's immersing yourself in the vibrant cultural scene, attending world-class sporting events, indulging in upscale shopping, or pursuing career growth, living in Hermosa Beach provides the added benefit of easy access to the endless opportunities and excitement of Los Angeles.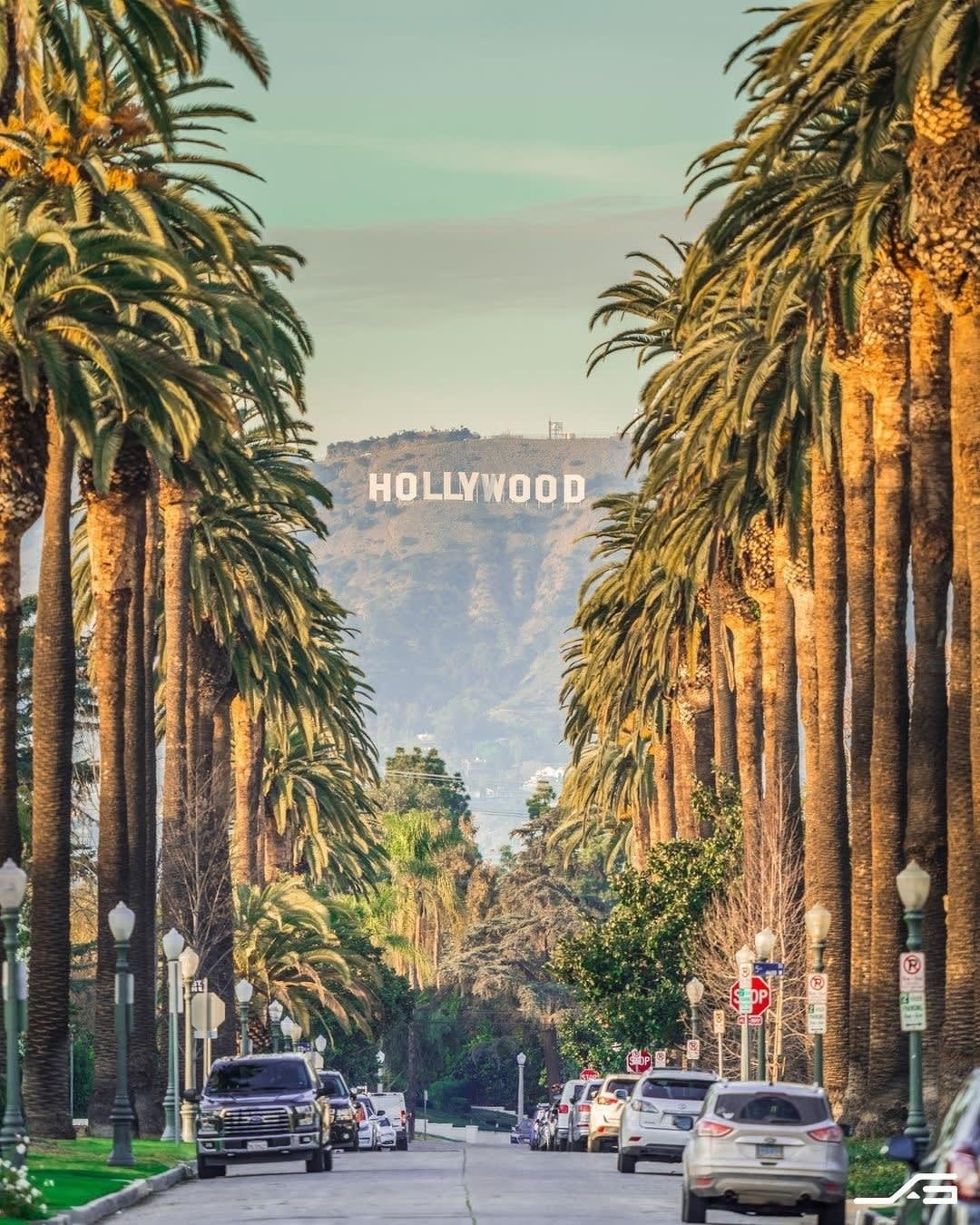 Photo Courtesy of gocity (Instagram)
Healthy Job Market: Hermosa Beach and its surrounding areas boast a healthy job market, offering a range of employment opportunities across various industries. This makes it an attractive destination for individuals seeking career growth and professional development.
Hermosa Beach itself is home to a vibrant business community, with a focus on industries such as technology, entertainment, hospitality, and healthcare. The city has a thriving entrepreneurial spirit, with many startups and small businesses flourishing in the area. This environment provides opportunities for individuals to be part of innovative ventures and contribute to the growth of emerging industries.
Moreover, Hermosa Beach benefits from its proximity to neighboring cities like El Segundo and Redondo Beach, which house major corporations and corporate campuses. El Segundo, often referred to as "The Aerospace Capital of the World," is home to numerous aerospace and technology companies. Redondo Beach, on the other hand, hosts a mix of industries, including aerospace, healthcare, and manufacturing.
The presence of these neighboring business hubs expands the job market for residents of Hermosa Beach. With a short commute, individuals can tap into the employment opportunities offered by these thriving areas, further diversifying their career prospects.
Hermosa Beach also provides a supportive environment for entrepreneurs and freelancers. The city encourages innovation and fosters collaboration, making it an ideal place to start a business or work as a freelancer. The entrepreneurial ecosystem offers networking opportunities, access to resources, and a supportive community that can help individuals launch and grow their ventures.
Additionally, the proximity to Los Angeles adds another layer of opportunity for career growth. Los Angeles is a major global hub for entertainment, media, technology, and creative industries. From film and television production to advertising and digital media, individuals in Hermosa Beach can tap into the vast job market and professional networks of the city.
Overall, living in Hermosa Beach provides individuals with access to a healthy job market characterized by a mix of local businesses, neighboring corporate centers, and opportunities in nearby cities. Whether you're looking for corporate positions, entrepreneurial endeavors, or freelancing opportunities, Hermosa Beach's job market offers a variety of pathways for professional success.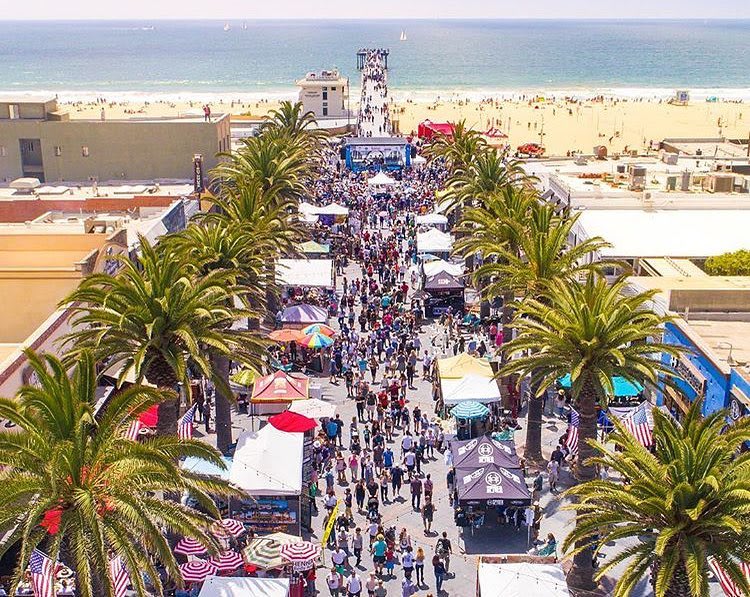 Photo Courtesy of hermosabeachpier (Instagram)
Mild Year-Round Climate: Hermosa Beach enjoys a mild year-round climate that adds to its appeal as a desirable place to live. The temperate weather creates a comfortable and enjoyable environment for residents, allowing them to embrace outdoor activities and enjoy the beauty of the coastal setting throughout the year.
Hermosa Beach benefits from a Mediterranean climate, characterized by mild winters and warm summers. The average temperature in winter ranges from the mid-50s to the low 70s Fahrenheit (12-22 degrees Celsius), providing a pleasant escape from harsh winter conditions experienced in many other parts of the country. Residents can enjoy outdoor activities such as walks on the beach, cycling, or simply basking in the sunshine even during the winter months.
Summer in Hermosa Beach brings warm temperatures, with average highs ranging from the mid-70s to mid-80s Fahrenheit (24-29 degrees Celsius). The coastal breeze helps keep the heat at bay, making it comfortable to engage in outdoor pursuits like beach volleyball, surfing, or leisurely picnics in the parks. Even on the hottest days, the proximity to the ocean ensures that residents can find relief by cooling off in the refreshing ocean waters. Spring and fall in Hermosa Beach are particularly delightful, with mild temperatures and pleasant weather. These seasons offer an ideal balance between warmth and coolness, making it enjoyable to explore the city, take long walks along The Strand, or dine al fresco at one of the many outdoor restaurants.
The mild climate of Hermosa Beach allows residents to embrace an active and outdoor lifestyle throughout the year. It eliminates the need for extreme weather preparations and provides more opportunities for outdoor recreation and enjoyment. Whether it's participating in sports, engaging in outdoor fitness activities, or simply spending time outdoors with family and friends, Hermosa Beach's favorable climate creates an inviting environment for a healthy and active lifestyle.
Living in Hermosa Beach means experiencing the benefits of a mild year-round climate that encourages outdoor exploration, relaxation, and a deep connection with the natural beauty of the coastal surroundings.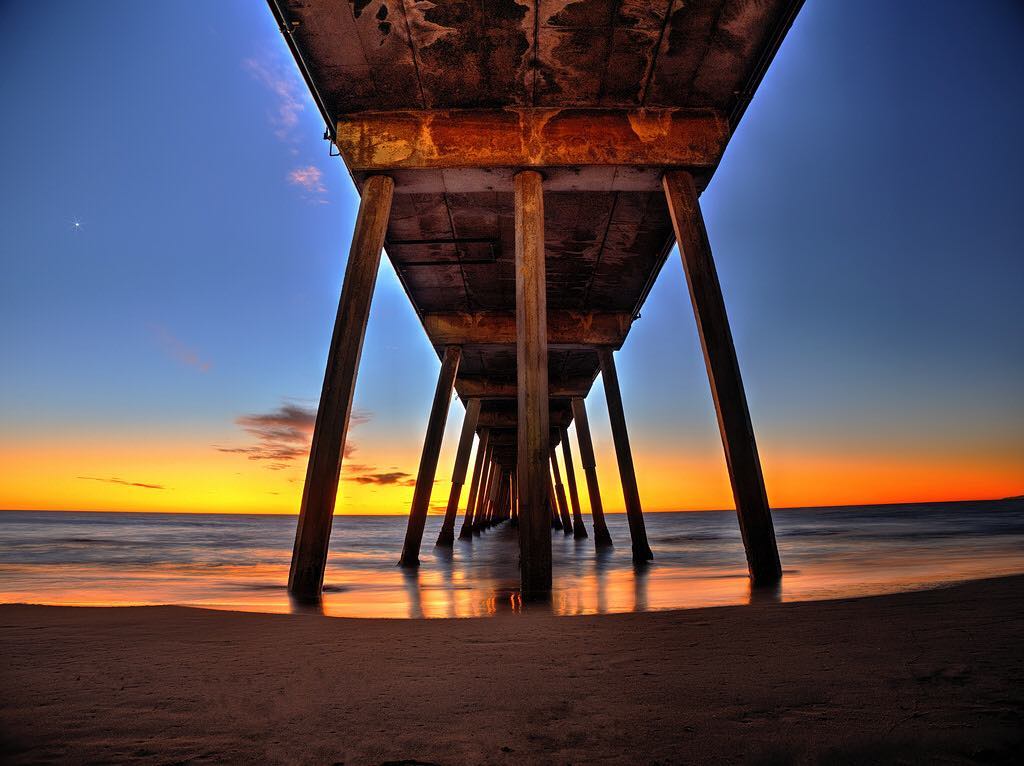 Photo Courtesy of hermosabeachpier (Instagram)
Strong Sense of Safety: When it comes to safety, Hermosa Beach prioritizes the well-being of its residents, creating a secure and tranquil living environment. The city takes proactive measures to maintain a strong sense of safety, providing peace of mind for individuals and families.
Hermosa Beach has a dedicated police force that works diligently to ensure the safety and security of the community. The police department maintains a visible presence throughout the city, patrolling neighborhoods, beaches, and public spaces. Their responsiveness and commitment to community-oriented policing contribute to a safer environment for residents.
The city also encourages residents to actively participate in crime prevention through neighborhood watch programs and community partnerships. These initiatives foster a sense of collective responsibility, with neighbors looking out for one another and reporting any suspicious activities. The community's involvement and vigilance play a vital role in maintaining a safe and secure living environment.
Furthermore, Hermosa Beach benefits from a relatively low crime rate compared to other areas, adding to its appeal as a safe place to live. The city's commitment to safety extends beyond law enforcement, encompassing initiatives such as street lighting improvements, traffic management, and safety education programs. These efforts contribute to a well-maintained and secure environment for residents and visitors alike.
In addition to the proactive measures taken by the city, Hermosa Beach's strong sense of community plays a significant role in enhancing safety. The close-knit nature of the community promotes a culture of looking out for one another, creating a supportive network that adds an extra layer of security.
Living in Hermosa Beach means residing in a community where safety is a priority. The city's commitment to maintaining a secure environment, combined with the watchful eyes of residents, fosters a sense of peace and tranquility, allowing individuals and families to enjoy their daily lives with confidence.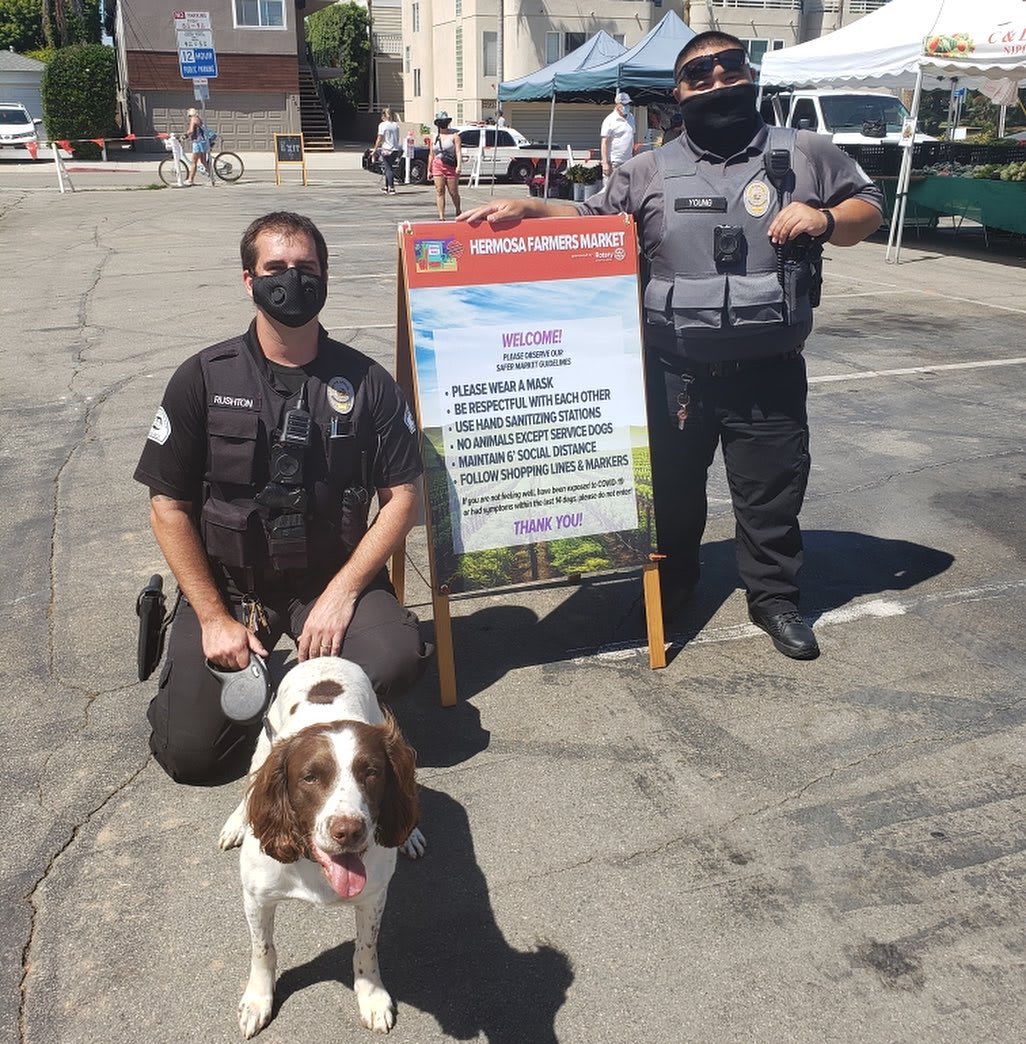 Photo Courtesy of hermosabeachpolice (Instagram)
Real Estate Investment: Investing in Hermosa Beach real estate presents a valuable opportunity to not only live in a coveted coastal location but also make a sound financial investment. The city's prime beachfront properties, charming beach cottages, and strong real estate market make it an attractive destination for those looking to invest in property.
Hermosa Beach offers a range of real estate options, from stunning oceanfront homes to cozy beachside cottages and modern condominiums. The city's coastal setting and picturesque views make properties in Hermosa Beach highly desirable. Living on a beachfront property means having direct access to the pristine sands and breathtaking views of the Pacific Ocean, creating an unparalleled living experience.
The real estate market in Hermosa Beach has historically shown strength and resilience. The demand for properties in the area remains consistently high, ensuring a strong market for sellers. The limited inventory of homes in Hermosa Beach contributes to the competitiveness of the market, making it a favorable environment for property owners. Investing in Hermosa Beach real estate offers not only the potential for long-term appreciation but also opportunities for rental income. The city's popularity as a coastal destination attracts tourists, visitors, and professionals seeking temporary accommodations. This opens up avenues for property owners to rent out their homes or units, generating a steady income stream.
Moreover, Hermosa Beach's prime location and proximity to major business centers contribute to the desirability of its real estate market. The city's accessibility to Los Angeles, along with its thriving business community, makes it an attractive option for professionals looking to reside in a coastal oasis while remaining within reach of career opportunities.
It's important to note that investing in real estate requires careful consideration and consultation with professionals such as real estate agents and financial advisors. They can guide market trends, property values, rental potential, and investment strategies to maximize returns.
Whether you're looking for a dream beachfront home, a vacation property, or an investment opportunity, Hermosa Beach's robust real estate market offers a range of options to suit various needs and goals. Investing in Hermosa Beach real estate not only provides an idyllic coastal lifestyle but also the potential for long-term financial benefits.
Hermosa Beach, CA, embodies the perfect blend of coastal beauty, active lifestyle, community spirit, excellent education, and access to urban amenities. This seaside paradise offers residents a truly idyllic place to call home. From its breathtaking beaches and year-round outdoor activities to its close-knit community and top-rated schools, Hermosa Beach provides a high quality of life for individuals and families.
The city's stunning beaches and the iconic Strand pathway allow residents to embrace an active outdoor lifestyle, fostering a strong connection with nature and promoting health and wellness. The sense of community in Hermosa Beach is evident through its numerous events, festivals, and opportunities for neighbors to come together and build lasting friendships.
Education is a priority in Hermosa Beach, with outstanding public and private schools ensuring that children receive an excellent education. The city's commitment to academic excellence prepares students for future success and nurtures their personal growth.
While Hermosa Beach offers a peaceful coastal retreat, its proximity to Los Angeles provides easy access to a world-class cultural scene, career opportunities, and diverse experiences. Residents can enjoy the best of both worlds, relishing in the serenity of beachfront living while benefiting from the energy and opportunities of a major city.
The city's commitment to safety, with its dedicated police force and community involvement, creates a secure environment where residents can feel at ease. Additionally, investing in Hermosa Beach real estate offers not only the chance to live in a highly desirable coastal location but also the potential for long-term financial benefits.
In conclusion, Hermosa Beach, CA, is a true slice of paradise that offers a remarkable quality of life. From the stunning natural beauty to the thriving community, educational opportunities, and access to entertainment, Hermosa Beach encapsulates the ideal coastal lifestyle. Whether you're seeking a place to raise a family, start a career, or enjoy the best of beachfront living, Hermosa Beach is a destination that truly delivers.
John Bathurst
Luxury Real Estate Advisor | Principal | John Bathurst Group | Founding Member | Compass South Bay | DRE# 01977487
Mobile: 310.594.5705
Email: [email protected]

Instagram: https://www.instagram.com/johnbathurstgroup/
Facebook Page: https://www.facebook.com/JohnBathurstGroup
Facebook: https://www.facebook.com/johnhbathurst/
LinkedIn: https://www.linkedin.com/in/johnbathurstgroup/
Pinterest: https://www.pinterest.com/johnbathurstgroup/
Twitter: https://twitter.com/Johnbathurst
YouTube: https://www.youtube.com/channel/UCU8RvUIfAflpho2J2FLFwow
TikTok: https://www.tiktok.com/@johnbathurstgroup?is_from_webapp=1&sender_device=pc
Zillow: https://www.zillow.com/profile/John%20Bathurst
Compass: https://www.compass.com/agents/john-bathurst/
Google Business Profile: https://bit.ly/3ueBS13